Doing what we love while helping others is a pretty special honor for us. We tell people every day how passionate we are about helping our clients with long-term care planning, and there's a reason for this. Below, we each share why we do what we do and how our lives led us here.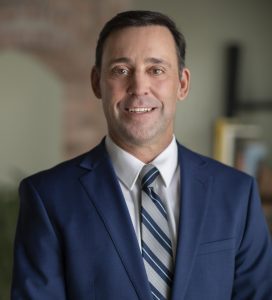 Brian Ott, RICP, CLTC
Certified Long-Term Care Planning Specialist
WAIOC # 736178
I'll be the first to admit it: I got into this business purely for selfish reasons. In 2006, my father died in an accident, leaving my mother on her own. It brought the family together and forced us to look at her retirement planning in a different light. We agreed we needed to protect her from an extended or long-term health situation since that would devastate her financially. That's when I started looking into long-term care insurance. Long story short, I got so frustrated with the process and the lack of knowledge among those who were licensed to help us that I put my mom on hold and went back to school to get my insurance license. I learned about long-term care planning and eventually became a Certified Long-Term Care Planning Specialist. My first priority was helping my mother put her own plan in place, but although I got into the business to help my mother, I became passionate about helping others for a different reason.
My Grandmother Genevieve worked until she was in her mid 70's and lived in her own home until she was 86. The last few years at her home were a struggle for both her and my mother, as my mother carried most of the burden of helping her out. Finally, my mother convinced my grandmother they needed to make a change. They started looking at assisted living facilities, settling on a place called The Bridge, which happened to be just 15 minutes away from my mother's home in Colorado. It was a lovely facility, and it was affordable because my grandmother had a long-term care insurance policy. My grandmother was well-cared-for and happily lived there for nearly 5 years before she passed away on July 3, 2015.
In the summer of 2010, after my mother helped my grandmother move into The Bridge, she flew out to Seattle and spent three weeks with my family. She was here for my son's 7th birthday, played hundreds of games of Skip-Bo with my 5-year-old daughter and caught up on reading that she had been putting off. It was that summer that I realized the gift my grandmother had given us all by having a long-term care plan in place. My grandmother was now in a safe place receiving the care she deserved, and my mother was able to get her life back. I got my mom again, and my kids got to spend time with their "Grandma Nana." The fact that my grandmother took the time to put a long-term care plan in place had a generational effect. Not only did she benefit, but her entire family also benefited. I can't thank her enough. Long-term care planning protects the people you care about most and lets them continue with their lives while you get the care you deserve. This is why I am passionate about helping others today.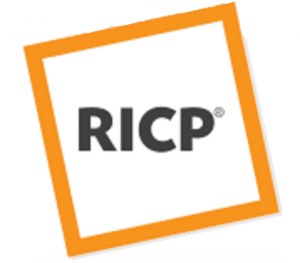 Brian Ott has earned the Retirement Income Certified Professional (RICP) designation. A retirement income certified professional (RICP) is a financial professional who specializes in retirement income planning. Once qualified, RICPs advise retirees and near-retirees as to the best way to use the assets they have accumulated for retirement to live comfortably within a realistic budget and not run out of money prematurely.

Brian Ott has earned a professional degree in the field of long-term care, Certified in Long-Term Care (CLTC). The program is independent of the insurance industry and focuses on providing financial service professionals with the tools needed to meet their client's needs for long-term care.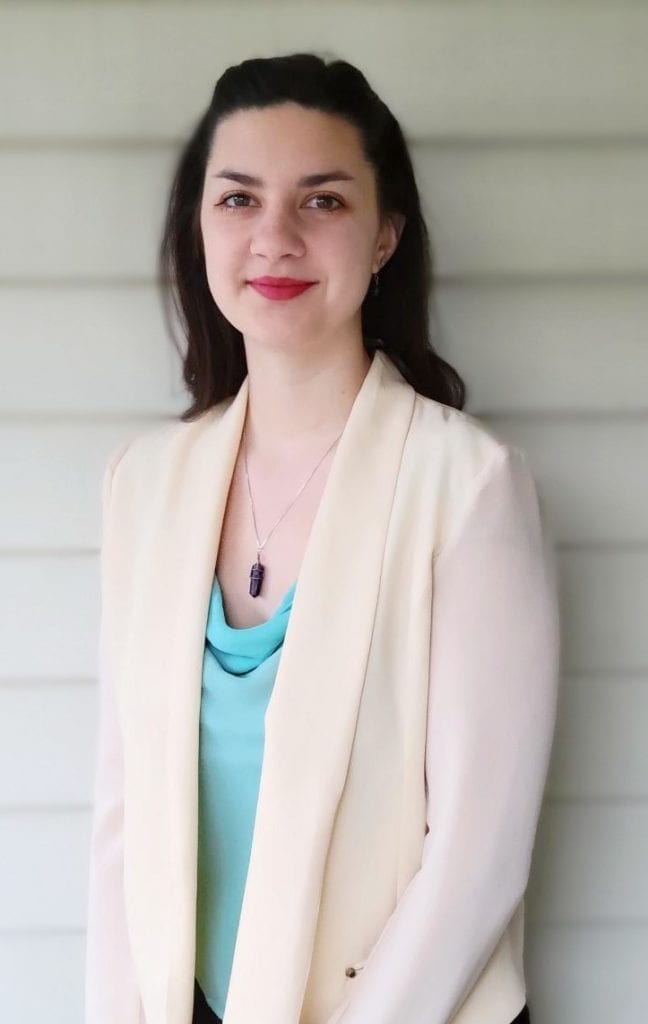 Madalyn Volkman, CLTC, CISR
Case Manager
WAIOC # 789370
Many people are surprised to see a young professional passionate about long-term care planning until they hear my story. My journey started at an early age when my mother became chronically ill. As far back as I can remember, her failing health impacted the lives of my family and forced me and my two brothers to grow up quickly and take on more responsibility than most kids our age. With each passing year, my mother's condition deteriorated until she was no longer able to work, manage the home, or participate in our lives socially or emotionally.
By the time I was 16, I was juggling taking care of my mother, completing my high school education, and working as many hours as I could to help financially support our family. When I graduated high school, my mother's health was so compromised that she required care beyond what we could provide for her at home. Due to our financial situation, my mother was put on Medicaid and moved to a nursing home in Everett. Our family lived in Bothell, so this put an extra strain on everyone as the daily commute took away time we could have had with her. My mother spent four years as a ward of the state on the Medicaid program. These years were difficult for her and extremely hard on our family. Under the care of the nursing home, my mother was consistently neglected, and what care she did receive was unacceptable. She was left waiting for hours at a time for something as simple as getting her to and from the bathroom. The quality of care became so bad that I eventually brought in the State's long-term care ombudsman to revise and help improve my mother's treatment and care at the facility. The nursing home eventually changed its Medicaid procedures, forcing my mother to be moved to another nursing home in Tacoma. She passed away one week after being moved.
Watching my mother suffer through a long-term care situation was incredibly difficult. It was a struggle financially, but it also affected my family in ways I never anticipated. My father suffered physically and ended up having a series of heart attacks. My brothers and I took years to reconcile the emotional and physical strain it put on us. I learned the hard way that an unplanned long-term care situation has the power to tear a family apart. Medicaid did not provide an acceptable level of care for my mother and made us all realize we had no control over my mother's care or quality of life. This experience gave me the passion and determination to help as many people as possible understand the importance of planning and protecting their family members.
We Are Passionate About Protecting Your Future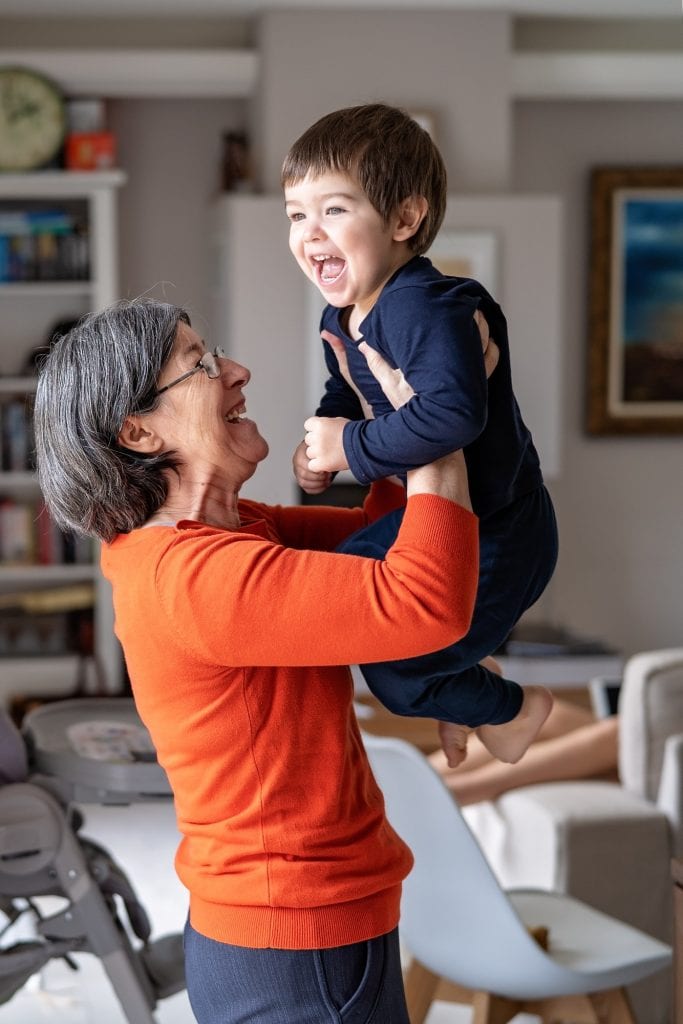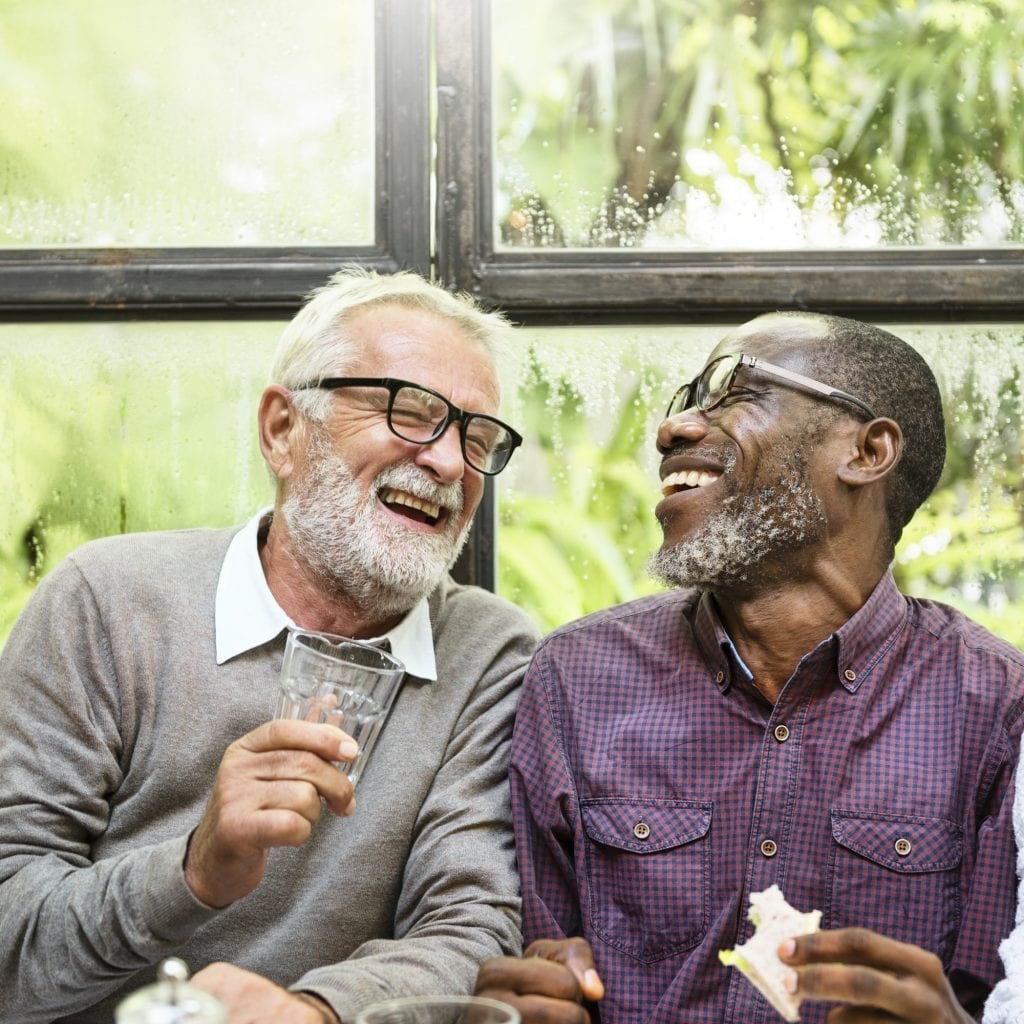 At 525 Advisors, we know you want to protect your loved ones. In order to do that, you need to make sure they aren't burdened by your need for long-term care.
The problem is that you're on your own to plan for your care, which leaves you feeling uncertain about your options. We believe you and your loved ones deserve to feel confident about your future.
We understand how confusing the planning process for long-term care can be, which is why we've helped 1000's of people over the last decade make confident decisions. We've created educational tools like classes, webinars, and our weekly radio show, Long Term Care Radio on KIRO FM and KVI AM, to help people cut through the confusion. Our independent agency works for you, not the insurance companies, to make sure you get the plan that's right for you.
Here's how you do it. 
Understand Your Options by using our educational resources.
Find Out If You Qualify. Once you complete our Pre-Screen Form, we'll help you make the right choices for your situation.
Design Your Custom Plan, We'll Get You Approved. You'll be guided through designing your plan and the application process to make sure your plan is accepted.
Start Understanding Your Options by accessing our webinars and live events. And be sure to download our free PDF resource, 5 Critical Mistakes People Make When Applying for Long-Term Care.
You can stop worrying about being a burden and instead have the satisfaction and relief that there's a plan in place that protects you and your loved ones and makes sure you get the care you deserve.
Why You Should Work With Us
Our experience has taught us that there is an overall lack of understanding regarding the importance of long-term care planning. Over the years, we have watched as the financial industry has moved to a more complicated strategy of helping people prepare for retirement while ignoring the single biggest risk to their financial health.
Nearly 3 out of 4 people will end up in a long-term care situation during their retirement years, and all of us will be affected when a loved one needs care. Long-term care is expensive, and traditional insurance and government programs don't pay for it. Today, thanks to recent Federal and State changes, you now have better options and more programs to protect your family and savings from the consequences of an extended health care situation.
At 525 Advisors, we are a truly independent company that works with all the major carriers. We have a complete understanding of the different types of programs including Traditional, Asset Based, and other offerings. We will educate you on the different options and help you design and decide on a plan that's right for your situation. Unlike other financial companies that dabble in long-term care, we are focused and passionate about it.
Protecting your family and savings should be priority #1 as you prepare for retirement. We have the resources and tools to help you do just that.
Brian Ott – Owner, 525 Advisors
525 is an IRS publication and the inspiration for our name. Many people are surprised at how much taxes play a role during retirement. Long-Term Care insurance provides a Tax-Free stream of income to pay for care later in life. Many people will mistakenly spend through their retirement or other savings and pay unnecessary taxes along the way. New programs have made Long-Term Care insurance more advantageous than ever. We understand Long-Term Care and offer the most choices so you can get the plan that works best for you. We are your local Long-Term Care experts.